MASONARY & FOUNDATIONS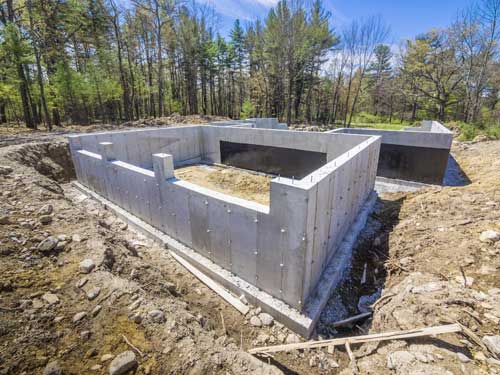 A solid home begins with a strong foundation. There's no way around it when thinking about the longevity of the home's structure. In fact, in order for your foundation to withstand the test of time, it needs to be done right the first time, as repairs are costly, and you're resale value can be negatively affected by foundation issues because you're required to state any repairs done to your foundation when selling your home. But at Brockway's Adirondack Style Homes, we will never compromise on quality. We build our own foundations with the strength and durability to last a lifetime!
We also offer all types of customized brick and stone work. If you're considering a brick riser for your wood stove, or a stone walkway or wall, or even a stone structure, you've come to the right place! We pride ourselves in making every stonework project we undertake unique, so if you can dream it, we can build it!
Contact us today and let us know how we can help you and your home!